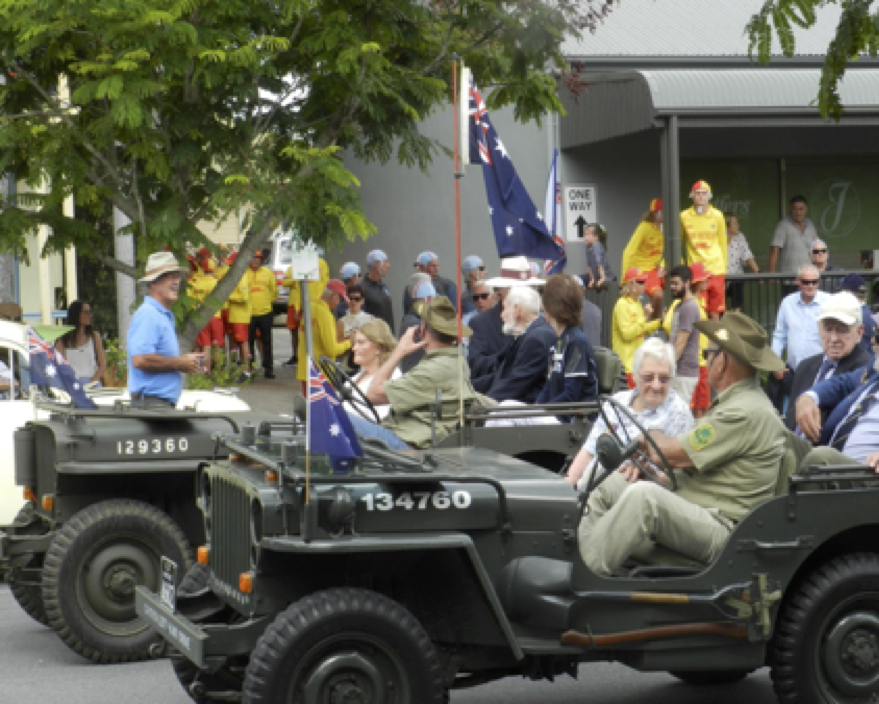 The link between Coolum Surf Lifesaving Club (CSLC) and local veterans from the Yandina District has been remembered by honouring the fallen lifesavers from the club. There was a special tribute to the seven members who were killed during World War Two.
The CSLC joined veterans to acknowledge the many lifesavers who also served in our defence forces. The team of lifesavers marched in uniform with the restored Life saving reel
A replica surf boat used by members of the club at Gallipoli in 2015 for the centenary of remembrance was near the cenotaph as a reminder of the ties to the club.
CSLC member and military veteran Basil Caffery said during World War Two, seven of its members did not return home.
"We are here to remember them," he said.
Yandina-Eumundi RSL were honoured to have special guests join the ceremony which marched down Stevens street and finished at the cenotaph.
Former Australian Army officer Duncan Buchanan said it was a day we also remember those left behind, dealing with the stress of the unknown while their family are overseas.
"It's a time we have to reflect on the service men and women who have gone before us who have fought and died, but also who have fought and come back and shared the Anzac spirit," he said.
The Sunshine Coast Caledonian pipes and drums band provided sound with bagpipes that gave goose bumps, with views of Mount Coolum in the distance.
The small Yandina-Eumundi community provided a sombre, respectful and moving ceremony.
Article, images and video supplied by Mathew Stansbury. The Yandina-Eumundi RSL would like to gratefully acknowledge Mat, a young Sunshine Coast Veteran, for his contribution and coverage of the Anzac Day Service.