Our Objectives and Activities
We are often asked what we do as a local RSL sub-branch. We support the local community in line with the overall RSL objectives and our constitution. Below is a summary of our objectives and the activities we undertake to support our community.
Are in accordance with the RSL Constitution. Our key activities fall under the following State Branch Objectives.
To provide Welfare and Pension Advocacy services to serving and ex-service persons and their dependants.
To support the provision of commemoration and remembrance of those who have served our Defence Forces.
To encourage fellowship and mateship for all our members of the RSL
To support the education of Australia's youth in the achievements of our Armed Forces.
To co-operate with other ex-service organisations.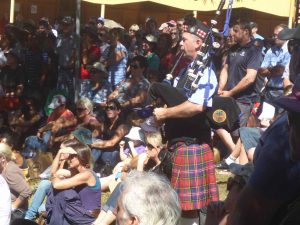 We do this by
Providing welfare advice through personal contacts and referrals.
Arranging and conducting commemorative events for ANZAC Day, Remembrance Day.
Making visits to sick and invalid veterans and their spouses.
Conducting funeral ceremonies.
Arranging regular social events,
Supporting community events though financial contributions and members participation.
Maintaining the historical Yandina-Eumundi RSL Hall and its collection of Memorabilia.