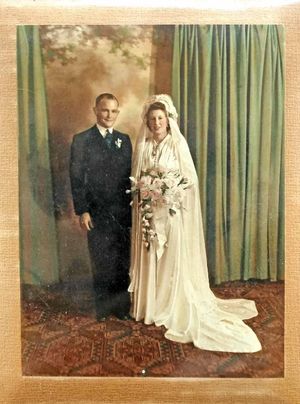 It is with the deepest regret that I have to advise our longtime member;

Oswald William "Ossie" Apps passed away on Saturday 4 March 2017.
Ossie has been a valued member of the RSL and is well known for his many years with our RSL and will be sadly missed.
Our thoughts are with his family at this time.
Helen Cook is in contact with Ossie's family and the Padre conducting the service and will keep us updated with any details as they are shared.
Our Previous President
Ossie has been a valued member of the RSL, a previous President and Life Member and is well known local identity and will be sadly missed.
We know that this is such a loss for many of our members as Ossie has been a respected member and friend to many over the years. This hard working man with an endearing no-nonsense attitude, who was well-known and liked by so many in the local area.
Poppy Service
There will be a graveside funeral. This is a Private service -Family only.
This will be followed by a Memorial service – All welcome.
There will be a Poppy Service that will be conducted by Ros Strongman .
This means that Medals are required to be worn to the service.
Service Information 
The service will be held at – Gregson & Weight Nambour – 34 National Park Road, Nambour.
Time: 1400
Date : Friday 10th March 2017 
Last updated 7 am, 7 March 2017
Image – thanks to https://www.sunshinecoastdaily.com.au/news/couples69yearsofdevotion/2024725/