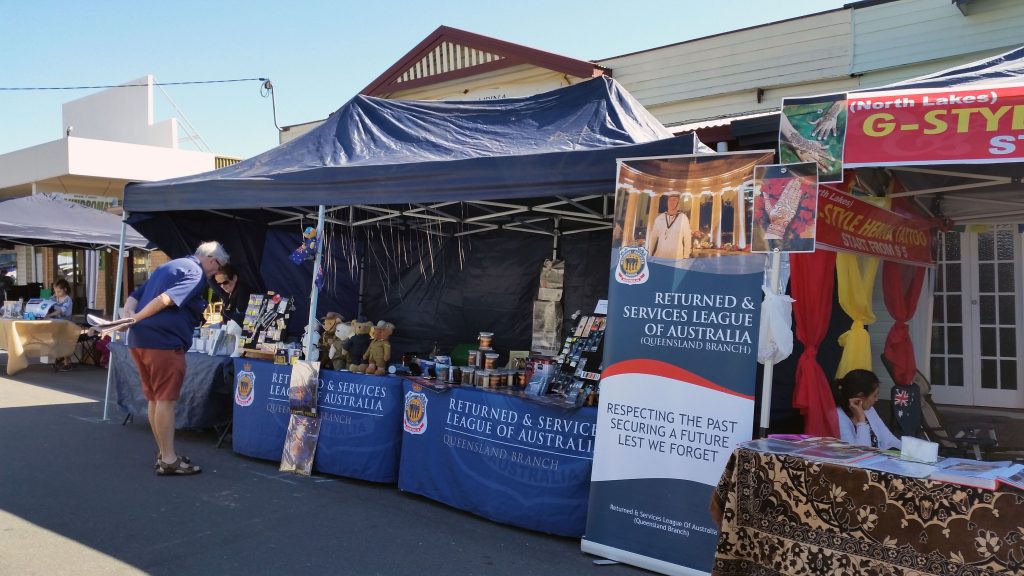 Yandina Street Fair has been a well-loved cause for the community to get together locally for 39 years.
Traditionally, the Yandina-Eumundi RSL has had a food stall at the event, selling steak, tasty burgers and sausages. This year, with more commercial food vendors invited, we tackled a different angle. We were selling memorabilia with a few new additions, with the intention of appealing to a wider audience.
All day, we gave out bright RSL balloons and miniature Australian flags. It was a hit with the children, who came to us at the stall and asked for balloons and flags to wave with their friends. When a few of the balloons escaped, we thought they'd have to close the airport at Mudjimba! Our presence at the fair to make ourselves more known in the community was a success – we had a few inquiries for new membership as well.
On the stall, we also displayed the beautiful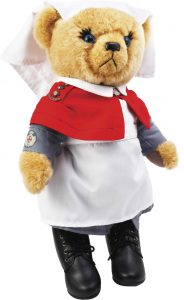 Great War Collector Bears. They were certainly popular, but as these bears are a beautiful memorabilia item that remains quite expensive, the response from the public when we raffled off the gorgeous Great War Nurse Bear was huge – raising $300!
Bear Sister Bernadette went to a loving new owner and the sight of the street filled with balloons, flags, smiling faces and laughter was touching – the magnificent turnout of the day will be remembered for ages to come.
Great thanks to the Members and Auxiliary, and all those who supported us on this day.