The Board Executive Meeting Minutes
Yandina-Eumundi Sub-branch, Returned & Services League of Australia (Queensland Branch)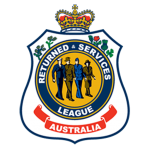 Monday 20th February 2017 @ 1730hrs.
Yandina-Eumundi RSL Hall 24 North Street, Yandina
Opening: At 1750hrs by President David Buckley
Fallen & Departed Comrades: ODE – Silence – LEST WE FORGET
Attendance: As per attendance book
Apologies: Nil
Conflict of Interest Declaration:
Board Members should disclose all conflicts of interest that may affect dealings within the Sub-branch during this meeting.
No Conflict of interest declared.
Previous Minutes:
The Board Executive Meeting Minutes 17th October 2016 at Yandina-Eumundi RSL Sub Branch.
"That the minutes be accepted as a true and accurate record".
Business Arising:
Moved:       RS                                       Seconded:    MG
Correspondence:
"That the Inwards Correspondence is received and the Outwards endorsed".
Moved:                    JH                         Seconded:     TG
Treasurer's Report: (copy attached)
"That the Treasurer's report be accepted as read" (copy attached).
Moved:                       RS                      Seconded:    MG/TG
Business Arising: RS to investigate AC cost.
President's Report & Delegates Report – Nil provided
Welfare Report: – Nil provided
Grants Report – Nil provided
General Business:
Verbal report provided by President. Written summary to be provided.

Live Life
American Express Foreign Exchange
Hospital Toilet Bags for Welfare Officers
Avenue of honor
Cadet funding
ALORIC – Not discussed
Do we need to have a Deputy President? Changes are happening with the constitution to align all of RSL therefore more of the way we operate will be inherited from this so our constitution will change as a result. Discussion -No changes to the Deputy President role at this point.
Monthly Meetings to be made Bi-Monthly – Discussion -No changes to the Meetings at this point.
2-14 Memorial – Helen Cook is continuing to work on this program and has secured funding through different grants. The event is scheduled for the 6th of There August there will be a ceremony onsite for the memorial honoring the 2/14th Australian Infantry Battalion followed by a celebration at the hall. https://yandinaeumundirsl.com.au/events/2017/08/214th-australian-infantry-battalion/ – More details will be updated as provided
Donations – The RSL are working closely with the ACNC to ensure that we maintain our charitable status. This further transparency and alignment to all donations being aligned to the RSL core values means that we cannot give to some of the causes we have previously. Changes to review of reporting of funds mean greater scrutiny. Links to the Website to be provided that show definitions of this.
Schools – Bursary not allowed – As discussed in Donations.
Anzac Day Ceremony – Agreed we will support a Yandina ceremony again this year. EOI have been sent with some responses. James made some suggestions for Guest speaker that he will follow up.
Auxiliary update. Various plans for this year. Anzac Day fundraising plans underway. Raffle to be included. Possible boat trip to be funded by SCDRSL. Proposed calendar events has details /dates
'The Executive Board of the Yandina-Eumundi Sub-branch, Returned & Services League of Australia, (Queensland Branch), is satisfied that this meeting was conducted in accordance with the Constitution of the League and that the positions formulated and resolutions passed are consistent with the furtherance of the objects of the League and otherwise satisfy the Board's obligations to superintend and conduct the business of the League pursuant to its Constitution'.
The next Executive Board Meeting will be held on Monday March 20th 2017 commencing at 1300? hrs.
There being no further business the meeting closed at [1920] by the President.
…………………………..
David Buckley
President
……………………………
Tracey Gilmartin
Secretary