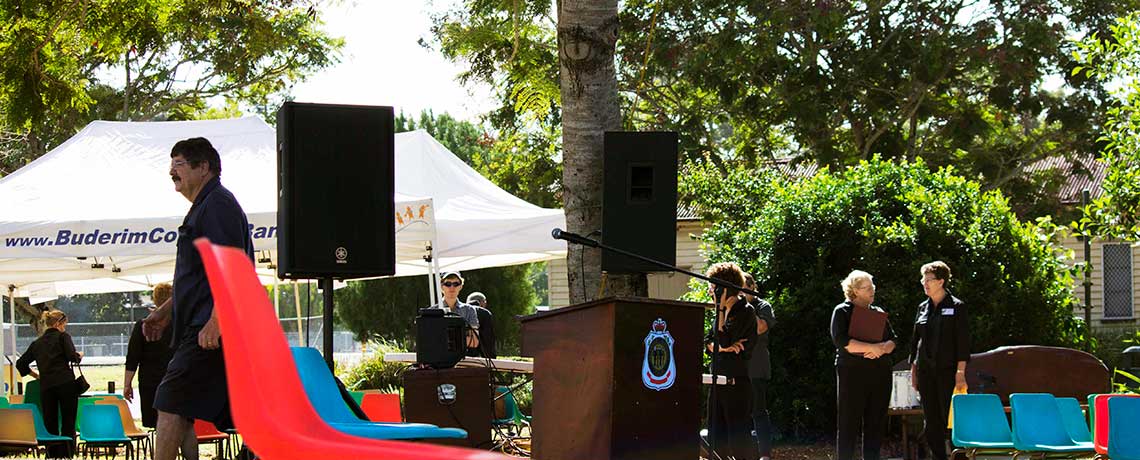 We're currently prepping to make this year's ANZAC Day even better than last year, and the contributions from our community, organisations and individuals, are what makes it the best.It would help us greatly if our members could reach out to us and offer a few hours of their time to help in preparation. There are a number of roles, including memorabilia sales, setting up the area around the Cenotaph, laying out the hall the night before and assisting on ANZAC Day itself – including help with lunch and setting up the barbeque. Any time you can give us, no matter how small, is valuable and will be greatly appreciated.
If you are able to help, please do – we're going to need all hands on deck for our RSL's ANZAC Day in our 80th year. Please review the schedule below and contact David on 0408791746 or Carole on 0408731777 – or email the auxiliary at [email protected] as soon as you are able.
Please see the roster below and anywhere you see ?? we really need some more support to ensure Anzac Day is a great experience.
 

IGA Yandina

 

Day

Date

10:30am-2:30pm

2:30-5:30pm

Tues
18/4/17
David Buckley
Mavis & Mel Apps
Wed
19/4/17
Steve & Marie Reeve
Tracie Kennedy & Bob Long
Thurs
20/4/17
No Sales
No Sales
Fri
21/4/17
Dawn & George Barnett
??
Mon
21/4/17
Bob Long?
??
 

Nambour Hospital

 

Day

Date

9:00am-4:00pm

Tues
18/4/17
Carole Buckley
Wed
19/4/17
Carole Buckley
Thurs
20/4/17
Dawn Barnett
Fri
21/4/17
Dawn Barnett
 

Pre-Anzac Day

 

Day

Date

7:00-8:00pm

Mon
24/4/17
??
 

Anzac Day Setup/Pack up

Tues
25/4/17
8:00-9:30am
???
Tues
25/4/17
11:15-11:45am
????
 

Anzac Day Lunch

Tues
25/4/17
11:15am-1:00pm
?????