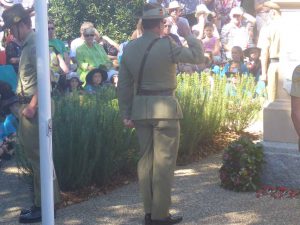 Invitation to Commemorative Exhibition and Memorial Service
On the 18th August 2016 Australia will commemorate the 50th anniversary of the Battle of Long Tan.
To commemorate the occasion and to recognise the service of Australians who served and died in the Vietnam War, the Cooroy-Pomona RSL Sub Branch is holding an exhibition in Cooroy from Thursday 11th August until Sunday 21st August.
The exhibition will include photos and memorabilia of local Vietnam veterans, photos from the Australian War Memorial and other museums, history of the war and Australia's involvement, as well as the stories of individual veterans.
The exhibition will be in Maple Street Cooroy between the Cooroy Memorial Hall and the Post Office and will be open to all from 10am until 4pm each day.
The exhibition will be officially opened by Lt Col Harry Smith SG, MC, who was the Officer Commanding of Delta Company 6 RAR that fought the Battle of Long Tan. The official opening will be at 3 pm on Thursday 11th August.
To conclude the commemorations, we are holding a Memorial Service on Sunday 21st August at the war memorial in Tewantin Road Cooroy, commencing at 10 am. Following the service guests will have time to view the exhibition in Maple Street and then be invited to lunch in the Cooroy RSL and Citizens Memorial Club at 12.00 midday.
This was received via District Office from Ian Whisker, President, on 28th July 2016. The contact number for the COOROY-POMONA SUB BRANCH Inc. is  (07) 5447 6131.